I've decided to expand and start listing more items on ebay. It's just easier to list things there. Amazon has been pretty good to me for other items but I'm not seeing growth on the handmade side.
I have sold several paintings there as well as brushes and other supplies and will be adding more cool stuff in the future. 
Once a week I typically upload a new video to
you tube
and when I do I post that painting up on ebay.
I've considered the etsy shop thing but that just seems like another site to have to maintain and I don't want to take time away from painting.
Click Here to Visit my Ebay Shop
Amazon Hand Made Shop now open

Starting on May 21st I have opened a storefront on Amazon's Handmade page. 
You can purchase selected original watercolor paintings there.
Here is the link:
Check back often as I will be continually adding new pieces!

UPDATE 11/12/2018 I think the Amazon handmade is not working out as I had hoped. I do not think it is a good venue to sell art on. Maybe an Etsy shop. I am not currently offering work on Amazon.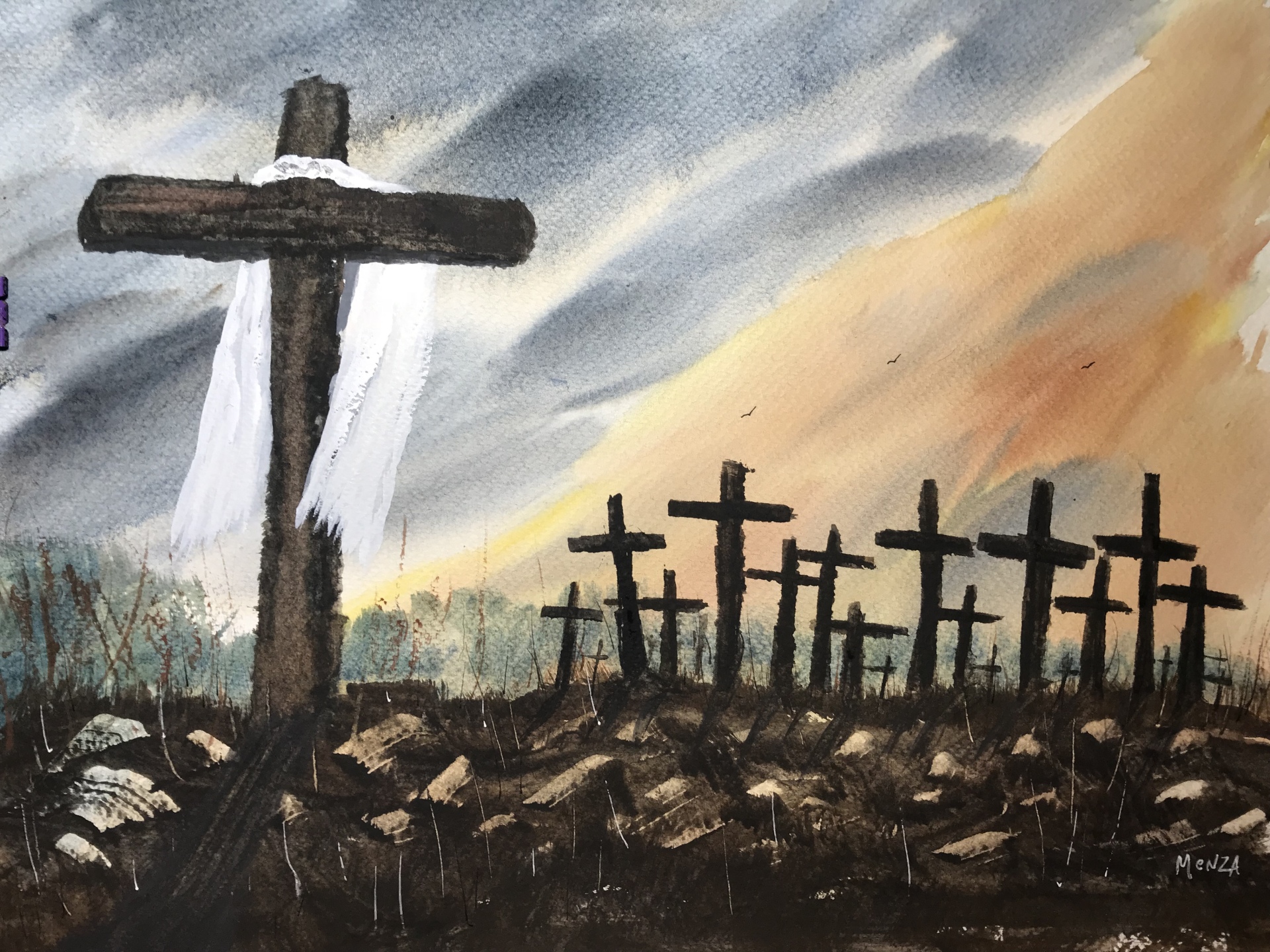 Calvary Church Easter Art Exhibit

Running through the weekend of April 6th and 7th 2018 Calvary Church Of Naperville is hosting their first art exhibit. One of my pieces is currently on display.
There is also a website you can visit and see all of the entries!
Calvary Church of Naperville

9s200 State Route 59 | Naperville, Illinois 60564
630.851.7000